Equip the JobHero Sidekick &
Save jobs from across the web with just one click!
JobHero Sidekick
Please note: the Sidekick currently works on Chrome, Firefox, Internet Explorer, Safari, and Opera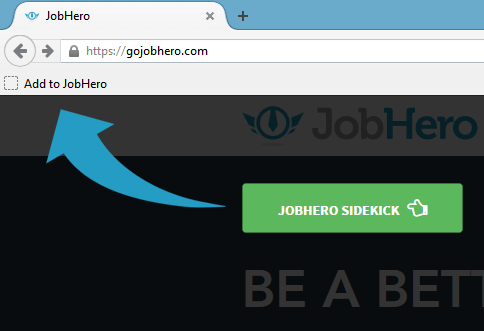 To get started, just click and drag the JobHero Sidekick button to your bookmarks bar!
If you don't see a bookmarks bar, just click on your browser bookmarks menu and select "Show" or "View" bookmarks toolbar.
Now try out your Sidekick on a sample job, like this one, and it will save directly to your dashboard!
Pssst. Don't forget to log in first!
Need help getting the sidekick set up? Email us: hello@gojobhero.com
Below are just a few of the sites integrated with Sidekick, including company career pages!
Have suggestions for which job board we should add next? Shoot us an email!